Have a lot to say but don't have a platform?  Want the shortcut to keeping in touch with people and maintaining relationships, both personal and in business?  Want to regain control over who sees your content and when without these large companies changing the algorithm on you overnight?  
If you answered yes to any of these, you definitely need a blog.
Ever wanted a megaphone that was so loud everyone could hear you? Well, a blog is close enough. You can press one button and blast your message right into the eyes of your readers. 
Below I share 9 reasons why you need to start your own blog today. These are many of the reasons why I'm also relaunching my personal blog today.
Top 9 reasons why you should start your blog today


1. Blogging will help you improve your communication and writing 
Writing is the most effective way to clearly communicate your message. It helps you to clearly articulate your thoughts and ideas much better than over Zoom or a phone call. 
Writing is one of the most critical skills that you can leverage in almost any career. If you're not the best writer, this shouldn't discourage you from starting a blog.  Practice makes perfect! If you commit to it and don't give up, blogging will make you a better writer.
As for getting your message out, dollar for dollar there is no more effective method than blogging.  According to Writtent, "23% of total Internet usage time is devoted to social networks or blogs."  
 2. Blogging will help you position yourself as a thought leader
You can use your blog to take a stand, speak up, and share your journey, ideas, and lessons with your audience. 
If you're not blogging, you're doing yourself and your audience a disservice. You're a valuable resource when it comes to your field, and you should share that value with the world! 
When you're trying to establish a presence as a thought leader, consistency is the name of the game, not frequency. Even if you're only able to post once a week or once a month, don't break the streak! Producing consistent content is just as important as producing quality, relevant content.
Thought leaders show up in inboxes consistently and with a powerful presence. Think about your own inbox. Most of the people who email you over and over again are likely experts in their niche and you look up to them in some respect. Why else would you allow them to take up room in your inbox?
3. Blogging is your digital journal that will help others 
💩  happens in life, and you've got stories! We all do. I remember getting scammed 3x while I was abroad in China for work several years ago. I was in tears. I would have loved to have had access to an article back then teaching me about the scams in China and how to best be prepared. Maybe I will finally write an article on that. 
We all love looking at old photographs. A blog is similar to an old photograph album. It's a great way to reflect on stories, lessons, successes, and failures you've had. When you reflect back on articles you've written, I'm sure they will make you smile. Many times they are great reminders for you.
4. Blogging is a short-cut to keep in touch
Let's face it, you probably could do a better job of keeping in touch with your contacts. We're all busy and life happens – I get it. 
Good news is you can leverage your blog to mass send an email to everyone on your email list and share your message. (Warning: Please do not add random people or anyone without their permission to your email list. That is illegal. Ask them to join your list like so: "If you want to keep in touch and hear from me, you can join my list here.")
Between running a business, being a father to two puppies, and my personal life, I'm busy too. I've done a poor job of keeping in touch with friends, family, and really don't make time to meet new people. This blog helps me change that.
5. Blogging helps with personal branding
You should take up the digital real estate you already have just by existing. What shows up on Google when you search "Luke Miller," for example? There are billions of results. How would it feel if you were Dr. Luke Miller, but the adult porn star Luke Miller was the #1 result? Let's hope that recruiter looks past page one of the results of Google.
Claim your domain, and start creating content and a web presence that's an advantage, not a liability. Go on, Google your name, and see what shows up.
6. Blogging helps you get paid
Where there's attention, there's always money. 
You can leverage your writing to make cold hard cash. That's right! With consistent and quality writing Google will reward you by pushing you up the ranks of their search engines and allow complete strangers to open your articles on their computer from all over the world.
Your writing can also help them open their wallets and hand you their green paper for a product, service, or anything you have positioned yourself to be the authority on. Gary Dahl made $15 million dollars selling rocks (Pet Rocks) with nothing but packaging and some creative copy because he had a product that solved real problems. The possibilities are endless!
I will brag about and share products, services, and people that impress me, help me, and make my life easier. What's wrong with making some moola at the same time? I do this by adding an affiliate link when I am sharing a specific offer. Whenever I do this, know that I personally use and have vetted the item, product, service, or person.
You can check out some of the tools and services I use every day here. 
7. Blogging will help you build your tribe!
With consistent quality content,  there is no question you will build a following. I like to call this following my tribe. The tribe's looking forward to your content before you even post. 
One of the things I love about blogging is that you get to network and build new relationships with people all over the world. If you're like me, you want to network but don't have the time or opportunity for it.  
Blogging is a great solution because it can bring lots of great prospects straight to you.  People who sign up for your mailing list provide their contact info and indicate interest in you and your business without you having to do any extra work.  
The best part?  Because successful blogs are written with your reader's pain points in mind, prospects collected this way are likely to already fit your criteria for an ideal client.
8. Blogging will force you to learn more
Let's face it, if you're just starting out you likely lack credibility.  We all start at zero. It can be hard to position yourself as an authority without that track record in place. Luckily, the internet is a wealth of knowledge from experts on every topic you can imagine. 
Blogging will force you to do research to make a strong case and provide credible sources to back your claims In that process, you get to learn more about the topic and make an even stronger case.  
When it comes to learning, the rabbit hole is exactly as deep as you're willing to dig. You have the power to become an expert in any niche you choose. You just have to be willing to do the work to get there.
9. Blogging helps us retain more information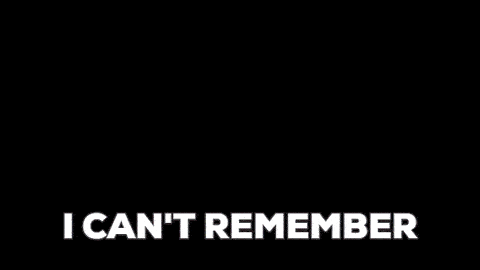 We forget things! Writing helps us retain more information. In 1885, Herman Ebbinghaus pioneered the idea of the "Forgetting Curve", which demonstrated that the average human forgets about 40% of what they learn within 20 minutes of learning it.  
Writing blog posts on a topic, researching and diving headfirst into a topic, help you remember more about the topic, and documents your knowledge for future use.
So what are you waiting for?
You don't need more reasons to start a blog. You can get started for free by creating content and publishing it on LinkedIn Articles, your Facebook feed, turn it into a Tweetstorm on Twitter. You have unlimited places where you can publish your articles. I personally use WordPress because of how simple it is. 
Comment below and let me know what you'd like to blog about!